Old Bridge Cosmetic Dentistry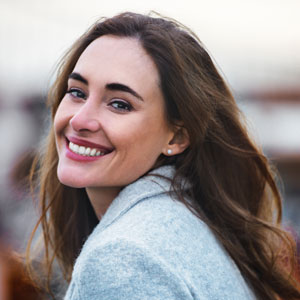 Who doesn't love a beautiful smile?  It's the first thing people notice about you!
With many services to address a variety of issues, Dr. Griggs will help you identify which option is best for you, and your wallet!
At Old Bridge Dental®, restorations include:
Quick and affordable Whitening services are helpful for those who consume red wine, coffee, tea and more.  In addition to in-office whitening, you'll go home with customized trays for touch-ups.  Learn more»
Excellent for worn, chipped, broken or slightly misplaced teeth, veneers are very thin, custom fit surfaces that are bonded directly to your teeth. Check our Dr. Griggs' ongoing Buy 3 Get 1 Free offer! Learn more»
Dental Bonding eliminates gaps, chips or cracks in your teeth.  A putty-like resin compound is matched to your tooth color and applied directly to the tooth's surface. Finally, sculpting ensures the proper shape and thickness.  Learn more»
Dental contouring is minor reshaping that corrects crooked, jagged, lengthy or overlapping teeth in only one office visit. Fast, effective and pain-free, you'll be amazed at what can be done to improve your smile! Learn more»
Regretting the decision not to get braces as a child?  Now it your time!  Invisible braces can help correct crooked teeth and close gaps that have bothered you for years.  Learn more»
The smile you've always wanted can be yours!  Dr. Griggs is passionate about changing lives with dentistry and looks forward to helping you put your best smile forward. Call our Old Bridge dental office today.
---