Old Bridge Dental Restoration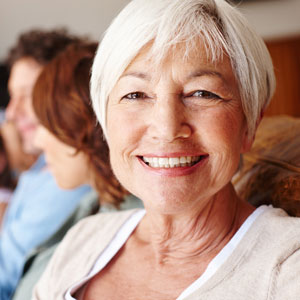 There are so many procedures that repair damaged teeth today. Dr. Griggs will help you to evaluate the solution that works best for your situation… and your budget!
At Old Bridge Dental®, restorations include:
Repair Damaged Teeth
Crowns or "caps" that fit over existing teeth to replace missing or damaged tooth structures. CEREC technology means that the process that previously took weeks – is done in 2 hours.  Walk in with a broken tooth and out with a completed smile!  Learn more»
Inlays and onlays are appropriate when a tooth doesn't need a crown, but has too much damage to correct with a filling.  Both made with porcelain, inlays and onlays are custom-fitted to address decay on the chewing surfaces of your rear teeth. Learn more»
This is a much different procedure today that in the past!  While the goal remains the same, to remove infected tissue from the roots of a tooth, there's now far less pain associated with root canal therapy. Learn more»
Replace Missing Teeth
Dental Implants are used to safely and permanently replace a missing tooth. The combination of a titanium screw implanted into the jaw and a custom crown restore your smile and protect your jaw from deteriorating. Learn more»
A Dental Bridge is another way to address a missing tooth, this time without involving the jaw bone.  A dental bridge consists of an artificial tooth attached to two crowns.  The crowns are placed on the healthy surrounding teeth and act as anchors for the bridge. Learn more»
Dentures can be used to replace some or all of your teeth and are now more comfortable and natural looking than ever. Learn more»
Dr. Griggs looks forward to restoring your teeth and relieving your pain. Don't put off coming in because of fear. Dentistry has changed and we cater to cowards! Give us a call today.
---