Old Bridge Facial Fillers and Wrinkle Relaxers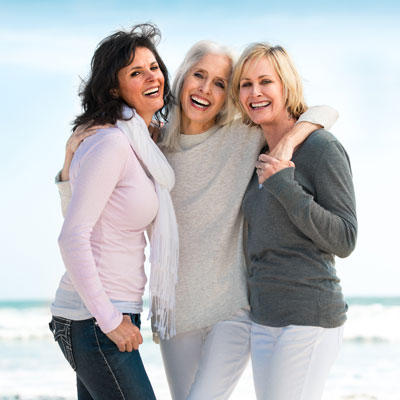 Appropriate for TMJD Treatment and Facial Rejuvenation
Would you like to turn back the clock and erase signs of aging? Or perhaps you have Temporomandibular Joint Dysfunction (TMJD – also sometimes referred to as TMJ or TMD) or migraines and are searching for relief. We can help! At Old Bridge Dental, we are pleased to offer solutions to your pain and discomfort as well as facial fillers and wrinkle relaxers to help improve the look of your skin.
Dr. Dorothy Lee has a passion for cosmetic dermatology and improving the lives of her patients. When she discovered that dentists were able to provide these services through the use of Botox and Juvéderm, she decided to pursue training in the administration of these products. Dr. Lee received her instruction from the American Academy of Facial Esthetics (AAFE).
Wrinkle Relaxers (Botox®)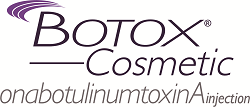 We offer both therapeutic and cosmetic uses of Botox, a prescription medicine. Therapeutically, Botox can address TMJD problems and chronic migraines, which can stem from people grinding and clenching their teeth.
Help for TMJD
Clinical signs of teeth grinding that Dr. Lee sees include chipping of the teeth and recession of the gums. She can administer Botox in the masseter muscles, which will cause relaxation of that muscle. As a result, you're less apt to grind and clench your teeth. She also can inject Botox into the temporalis muscle, which will help with migraines.
The other treatment for TMJD is a nightguard, which we offer. Though a nightguard is effective at preventing clenching and grinding, many patients don't like to wear it each night. These guards also can be lost or damaged. If you travel, you may forget to pack it. For these reasons, we offer Botox as an effective alternative.
For best results, we recommend that patients with TMJD come in every 6-9 months for maintenance injections.
Cosmetic Uses
In addition to creating facial slimming, Botox can address the following:
Crow's feet
Horizontal wrinkle lines on forehead (frontalis)
Marionette lines (wrinkles around the lips)
Vertical lines between eyebrows (glabellar area)
We recommend getting injections every six months to maintain your results.
Facial Fillers (Juvéderm®)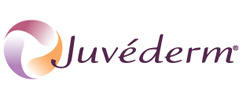 If you have thin lips and would like to achieve more volume, fillers are an effective treatment. You will notice results right away, but remember that there will be some swelling. Once the swelling diminishes and the filler settles, then you can see what the result looks like. Rest assured that Dr. Lee will start conservatively with the amount of filler.
Juvéderm is also used for facial wrinkles and nasolabial folds. For best results, we recommend coming in every six months.
Frequently Asked Questions
How do you determine if wrinkle relaxers or fillers will improve my facial appearance?
Dr. Lee will provide an assessment. If she determines that dynamic muscle movement or sun damage caused your wrinkles, Botox won't be effective. Instead, she'll recommend a consultation with a dermatologist.
How quickly will I see the effects of Botox?
Botox takes about 7-10 days to see the effects.
Does it hurt to get injections?
Juvéderm has lidocaine in it, so when Dr. Lee first injects you, the area will be numbed. After the first injection, you don't even feel it! With Botox, she uses a diabetic syringe that's tiny. Though you feel a little pinch with it, we use a vibrating tool that's a bit of a distraction that can take your mind off of it. Dr. Lee has had both Botox and Juvéderm and didn't think either was painful.
Some people are concerned about the safety of Botox as it has the word toxin in it. It's important to note that to cause a toxic reaction, you would have to inject 2,500 to 3,000 units. We would never go that high.
Schedule a Free Consultation
If you're wondering whether Old Bridge facial fillers and wrinkle relaxers are right for you, we invite you to book a free consultation with Dr. Lee. She will evaluate whether you are a good candidate for Botox or Juvéderm. As part of the consultation, she'll ask you what your goals are and let you know how many units are required to get the desired results. That's because each area of the face is different, and each muscle requires a different amount of units.
Next, we will present the costs to you. If you agree and want to get started, you can receive treatment on the same day. Or you can reschedule and make an appointment for another day.
Contact us today to get started!
---
Botox® and Juvéderm® Old Bridge, NJ | (732) 967-2214