Digitally Designed Lifetime Dentures®: 8X the Strength!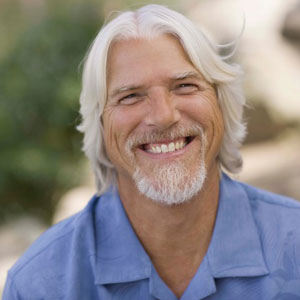 Missing teeth can make you feel self-conscious and uncomfortable, but fortunately now there's a better way to replace missing teeth: Lifetime Dentures®. These digitally designed prosthetics offer greater comfort, quality and durability than conventional tooth replacement prosthetics.
The Benefit of a Better Fit
Each Lifetime Denture® is crafted digitally, for a perfect fit against the soft and hard tissues inside of your mouth. This step eliminates the need for constant adjustments after getting a new denture made.
Long Lasting Integrity
How can a Lifetime Denture® be more damage resistant than a traditional acrylic prosthesis? Through a proprietary processing method, Lifetime Dentures® are 8X stronger. Because they are digitally designed and created from a single piece of material, you can expect more out of your new smile. Plus, its unique design limits the small surface areas that can collect plaque buildup, which is better for your breath.
---
Since they [Lifetime Dentures®] have been in they feel like real teeth! It's easier to eat and they're much easier to take out and put back in. It's a 100% turn around from just being in a partial. The process was easy from start to finish, the only bad part is having teeth pulled, but that's to be expected. Dr. Griggs is a true professional and Lifetime Dentures® have been life changing.- Michael G.
---
Misplaced Denture? No Problem.
Unlike traditional dentures that use a plaster model, your Lifetime Denture® is made from a digital scan that's stored electronically. If for any reason you lose your denture, an exact replica can be made and ready for you within just a few days.
A Shorter Wait for Your New Smile
With Lifetime Dentures®, you can smile with confidence in as short of a waiting period as possible. Typically, standard dentures require a minimum of six appointments to fully design, fit and adjust. Through this digitally designed denture process, you will only need two to three visits to your certified Lifetime Dentures® specialist.
Thanks to Lifetime Dentures®, you can smile with confidence knowing that your smile is 8X stronger.
Contact Us Today! >>
---
Lifetime Dentures®
(732) 967-2214