GLO Whitening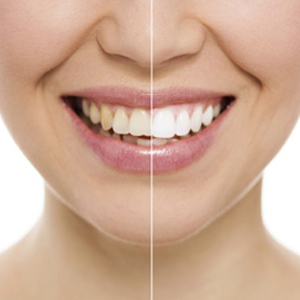 The latest technology in teeth whitening is here!
The GLO Whitening System is innovative and cuts down on time with less sensitivity to give you fast results.
Quick, Long-Lasting Whitening
First, you'll receive an in-office treatment of four eight-minute sessions. No trays are necessary — you just use our closed system mouthpiece that produces light and warmth to activate the concentrated gel we'll apply. This specially designed mouthpiece will quickly attack stains, giving efficient whitening up to five shades lighter.
Maintain Your Results For a Lifetime
You'll go home with a kit to keep up your whitening. Each time you see us for your regular cleanings, you'll receive more gel at no extra cost, so you can maintain your results for a lifetime.
Bring Your Friends!
Old Bridge Dental® is offering you and five of your friends a GLO Whitening party. We'll provide the cheese, crackers and wine and discuss exactly what GLO involves before starting. Your GLO system will then be given at no cost, or you can share the discount with your group. Regularly $595, each of your systems would be discounted to $495.
Are you wondering if GLO might work for you? Give our office a call today to find out more. (732) 967-2214